Hi, I'm Russ Carlton, a Relationship Therapist in Sterling, VA
My Message
Currently (updated 01/07/2023) I am not accepting new clients.
Our relationships with our loved ones are one of the greatest sources of strength and resilience that help us get through life's storms. But sometimes these very relationships are at the center of the storm. If you are experiencing difficulties in a relationship that is really important to you such as you are committed partners who have invested yourselves deeply in your relationship but are nevertheless in trouble and you think you would benefit from talking with a mental health professional whose focus is on coaching clients through such difficulties, then I may be able to help you.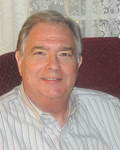 Experience
For over twenty years I have focused my professional energies on helping relationship partners find positive and productive solutions for a host of relationship issues. I have worked with countless individuals and couples in several different contexts: as a senior clinician and treatment team member in a community mental health center; as a clinical administrator for a psychiatric residential treatment center; as a clinician in a large group practice; and in my own private practice. As a Clinical Fellow and Approved Supervisor in the American Association for Marriage and Family Therapy, I have, in the past, provided supervision for clinicians working toward licensure in Virginia. However I am no longer providing this service. I continue to provided consultation to licensed professionals seeking to hone their skills in working with couples and families.
Approach
My approach is to talk with prospective clients to get a better sense of their situation and needs. Then I outline how I would approach the relationship issue(s) that the client (individual adult or couple) is experiencing. I would then determine together with the client whether their particular problem and my approach seem well matched. If so, we would then set some goals together, develop a plan to achieve those goals, and begin working immediately to reach them.
Since relationships only change if the parties in the relationship are open to change, I work with clients like a coach and process consultant to identify where changes need to be made and how to make them and I provide support as clients do the challenging work of enacting these changes right in the therapy sessions.
Currently (updated 01/07/2023) I am not accepting new clients.